Description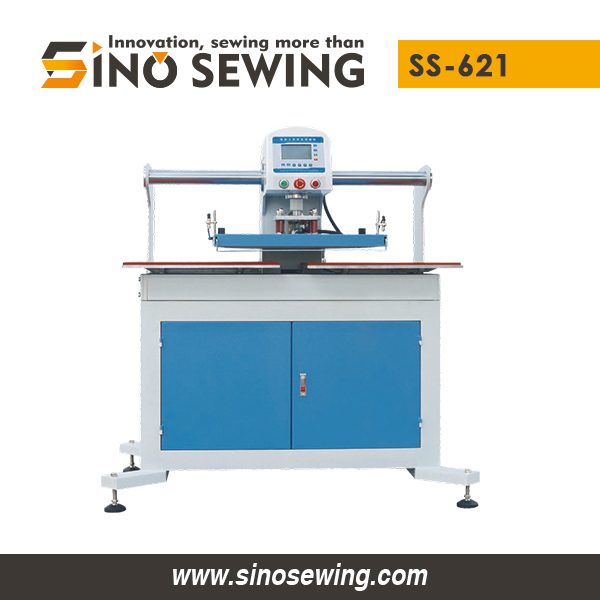 Features of Model: SS-621
1) Drive by electric, no need air or oil pump, just connect the power supply.
2) Adopts advanced technology of servo motor, shuttle and position quickly and accurately. It is increased 25% efflciency compare with traditional semi-automatic heat press machine.
3) Drive by servo motor, which saves 70% power compare with normal motor.
4) Mist spray function is optional.
Improving 25% of work efficiency
Saving 70% Power
Servo Motor, Power 

Efficient

Multi-function Control Console
Technical Data Sheet of Model: SS-621
Model
Plate Spec. (mm)
Power (w)
Voltage (v)
Frequency (Hz)
Temperature (℃)
Pressure (kg)
Time (s)
G.W. (N.W.) (kg)
Size (cm)
without Mist Spray
with Mist Spray
SS-621
400*600
2800
3500
220
50~60
0~399
1000
0~999
280
145*90*140
600*800
6000
7500
380
190*110*145
800*1000
12000
450
235*130*150