Description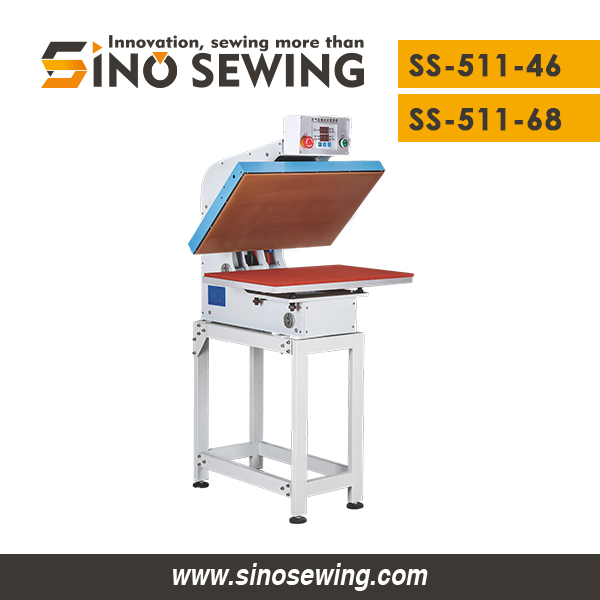 Features of Model: SS-511-46/SS-511-68
1) According to heat transfer time and efficiency, one worker can operate one to three heat press transfer machines at the same time, greatly improve work efficiency, and save the workplace.
2) The Heat Press Transfer Machine adopts lever principle to increase the cylinder stroke, so that increase pressure in double, but saving 85% gas compares with traditional machine.
3) Adopt clamshell structure, the operating space is larger and easy to clean, operation and maintenance easier.
| | | | |
| --- | --- | --- | --- |
| | | | |
| Pressurization Cylinder | Displacement Cylinder | Pressure Adjusting Nut | Saving 85% Gas Consumption |
Technical Data Sheet of Model: SS-511-46/SS-511-68
| Model | Plate Spec. (mm) | Voltage (v) | Atmospheric Pressure (kg/cm) | Power (w) | Pressure per CM² (g/cm) | Machine Pressure (kg) | G.W. (N.W.) (kg) | Size (cm) |
| --- | --- | --- | --- | --- | --- | --- | --- | --- |
| SS-511-46 | 400*600 | 220 | 5 | 2800 | 420 | 1000 | 79/88 (70) | 650*700*850 |
| SS-511-68 | 600*800 | 380 | 5 | 6000 | 420 | 2000 | 270 (240) | 900*1050*110 |